Wednesday, January 12, 2011
Micah Byrne officially picked up Stamps Surfboards as his board sponsor after working closely with Tim Stamps for the past couple of years. It was a natural transition and a great fit. Since Stamps is local, they are able to work closely on new models as well as dial in Micah's boards for conditions both locally and internationally.
More Micah Byrne and Stamps Surfboards from ProSurfing.com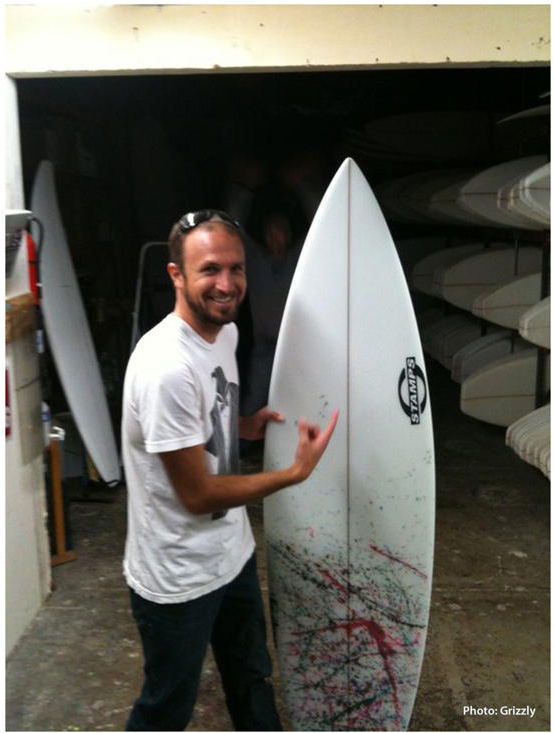 I cam across this great deal and thought I would share if anyone is interested.
XCEL HAWAII, INC 3/2 X-Zip Full-Suit - Kids'
Kids are pretty darn fearless, but even they aren't going to jump on their boards and charge chilly surf without a reliably warm suit. Give your kid the means to charge waves bred by spring storms with the Xcel Hawaii 3/2 X-Zip wetsuit. This ultra-stretchy full-suit allows the mobility your young ripper needs to slash cutbacks and paddle back out for more in temps as low as 54F (12C).

70% OFF Retail: $179.95 $53.99
Thursday, January 06, 2011




So the brass over at US Blanks threw the lads at Foam E-Z a new Orange Foam surfboard blank to shape out. The foam is 6% lighter or 1/2 pound compared to their Red Foam formula. We thought we would enlist Tim Stamps as the pro shaper since he is a stickler when it comes to his foam. We knew we could get an unbiased, honest opinion from Stamps whether it was good or bad. We were pleasantly surprised by their latest creation so look for the Orange Foam at Foam E-Z in 2011